Icarus Skin Cancer Clinic
Dr Mike Inskip is dedicated to skin cancer prevention and treatments.
Diagnosing skin lesions with Dermoscopy
Here at Icarus Skin Cancer Clinic we use the latest technology in skin examinations to accurately check and diagnosis skin lesions.  A dermoscope is a special skin microscope which allows us to see the skin at high magnification.  This provides for a comprehensive assessment of lesions, which leads to a more precise course of action regarding any suspicious lesions or moles without surgery.
Dr Mike Inskip is an expert in the use of dermoscopy and uses only the best quality equipment in his practice.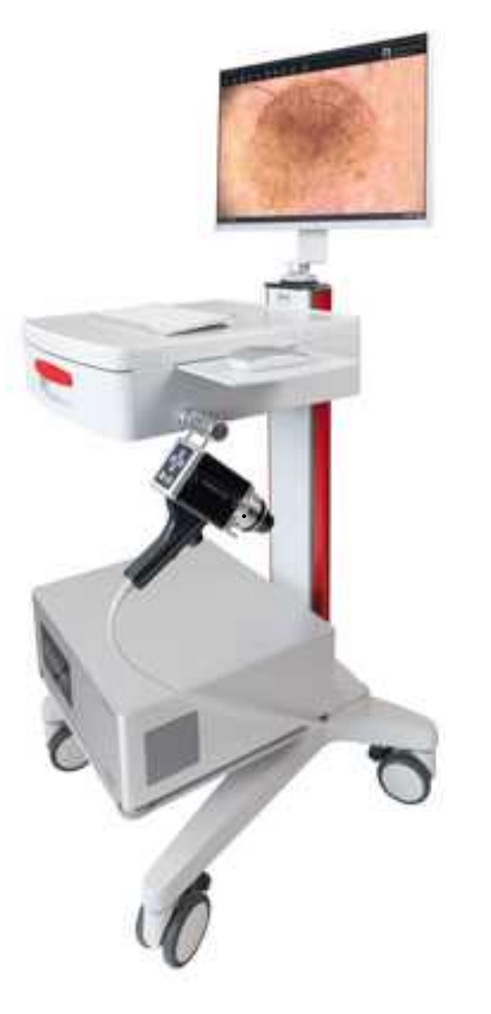 An Experienced Doctor
Dr Mike Inskip is  considered an expert in this field as he has performed over 11,000 procedures and diagnosed approximately 3,200 basal cell carcinomas, 1500 squamous cell carcinomas and over 720 melanomas.
We Provide Personal Service
All bookings are made with Dr Inskip, offering you peace of mind that when you book, you will not be diverted to another doctor.
We Run On Time
We understand the frustration of attending appointments on time, only to find that the doctor is running late.  Please understand that running on time is a top priority, but in the rare event that we may run a little late, our waiting room is a quiet and friendly place where you can relax comfortably.
High Quality Premises
Best quality equipment and facilities. Easy access from large carpark at rear of building.
Icarus Skin Cancer Clinic is dedicated to looking after you in the prevention, identification and management of skin cancer.  
Dermoscope Assessment
A dermascope is a special microscope used in skin examinations. It allows the operator to see structures within the skin which helps with the diagnosis of skin cancers. This enables Dr Inskip to determine the next course of action regarding any suspicious lesions or moles often reducing the need for surgery.
Skin Imaging
During the examination, photographs are taken to enable a comprehensive diagnosis and management of skin cancers.  These are also kept on file for future comparisons.
Images Seen During Dermoscopy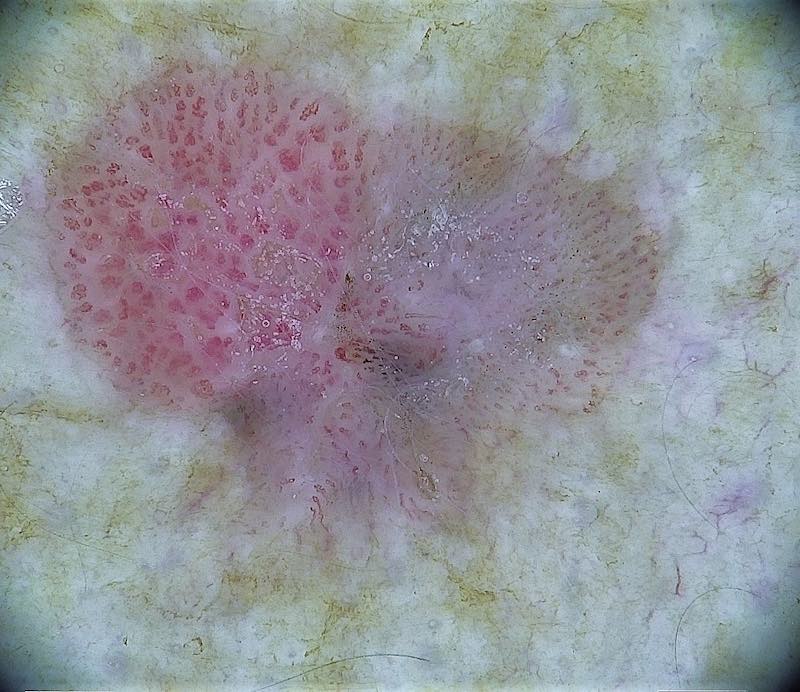 Coiled Blood Vessels Indicate Squamous Cell Carcinoma in Situ
' Spoke Wheel Like Structures ' Indicate a Basal Cell Carcinoma
Pigmentation and Polymorphic Blood Vessel Pattern Indicates Melanoma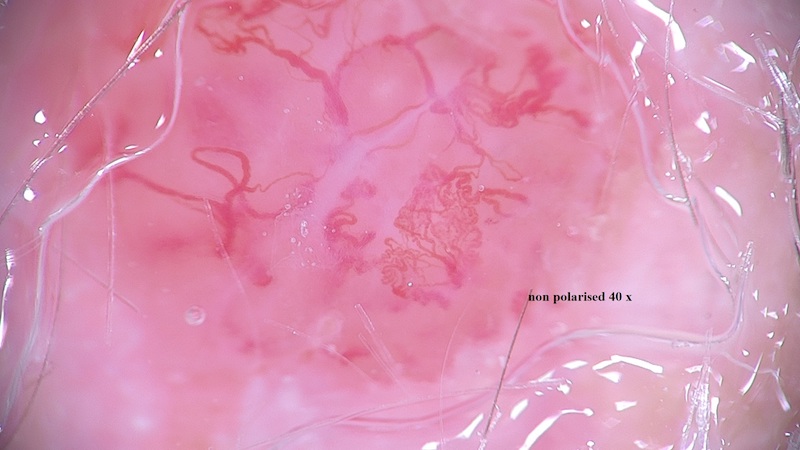 Complex Loop Vessels Indicate a Nodular Basal Cell Carcinoma.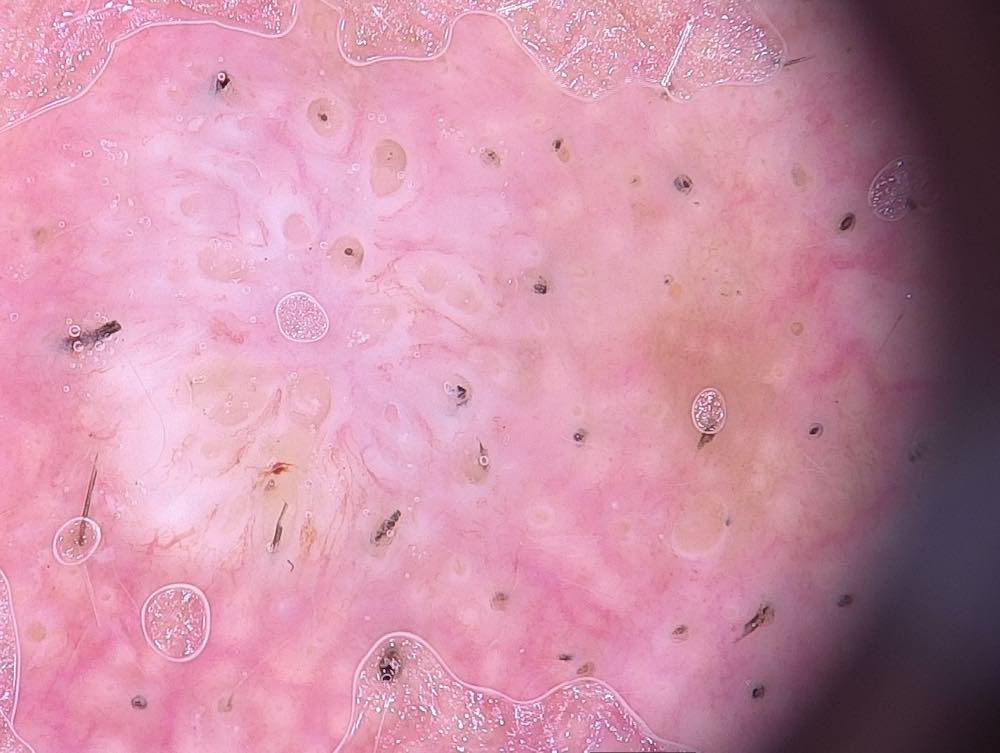 White Circles Typical of Squamous Cell Carcinoma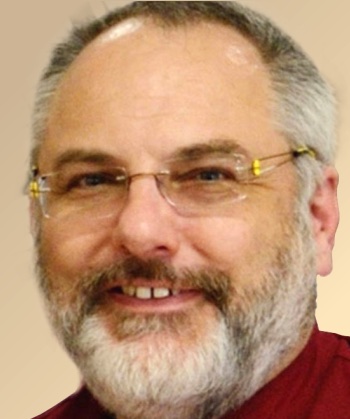 About Dr Mike Inskip
Dr Mike Inskip undertook his medical training in the UK and worked in Edinburgh and Gateshead, in the United Kingdom for many years.  In 1998 he moved to New Zealand where he worked as a GP in Dunedin.  During this time, he became interested in primary skin cancer practice and undertook further training in this field.
In 2007 he moved to Australia where his interest in skin cancer grew and he undertook further training.  Since 2008 he has worked full time as  a primary care skin cancer Practitioner.
He is now considered an expert in this field as he has performed over 11,000 procedures and diagnosed approximately 3,200 basal cell carcinomas, 1500 squamous cell carcinomas and over 720 melanomas.  He has been a Senior Lecturer at the School of Medicine, University of Queensland for 5 years and has written numerous reports and academic studies on skin cancer and dermoscopy. His interest in this field continues as an active participant with the International Dermoscopy Society.
Dr Inskip's dedication and professionalism demand that he only uses the best quality computerised imaging technology – the latest version of the Fotofinder Nexia system. This ensures the highest definition images are taken to allow the  most accurate assessment. This is very important in making the earliest possible diagnosis of skin cancers and avoiding unnecessary excision of benign lesions.
Dr Inskip is very well versed in both the surgical and non-surgical management of skin cancers. He is an experienced skin cancer surgeon and undertakes a full range of procedures including simple elliptical excisions, flaps and grafts. 90% of lesions can be treated in the clinic either by biopsy, surgery or creams. 
On a personal note, Dr Inskip is married to Dr Jane Mackie, a local GP and has three children.  He enjoys nature photography and collects antique Australian bird prints. He will occasionally drives his beloved restored glacier blue 1957 MGA Roadster to work…… but only on fine days.
Full-body Skin Examinations
Skin Examination Process
Dr Mike Inskip, an expert Primary Care Skin Cancer Practitioner, will thoroughly inspect your skin through a full-body skin examination assessment.  During this 20-minute examination he will inspect any moles, freckles or bumps.
As the examination is a full-body examination, you will be required to undress to your underwear.  A gown and blanket will be provided for your comfort.  Although skin cancer can develop in your genital area, this is not usually examined.  However, if you have any concerns about suspicious spots in this area please let Dr Inskip know.  He will only inspect these areas if requested.
When attending the clinic please avoid wearing makeup, fake tan and nail polish as these products make discovering areas of concern harder to locate, impeding the examination.
During the examination, Dr Inskip will use a dermoscope, which is a special microscope used for skin examinations.  This dermoscope allows him to see structures within the skin which enables him to determine the next course of action regarding any suspicious lesions or moles.  The procedure is completely painless and if any suspicious spots are found, Dr Inskip can immediately take a photograph to be recorded and analysed.  He may also choose to do a biopsy if he feels it is necessary.  A biopsy involves him removing a sample of skin for further testing.
It is important to remember that skin checks should be performed at least once a year by a professional or more often if you are at high risk of developing skin cancer.  You can also routinely self-examine to monitor between checks, but this should not be relied on as your only check.

Your Skin Check Starts Here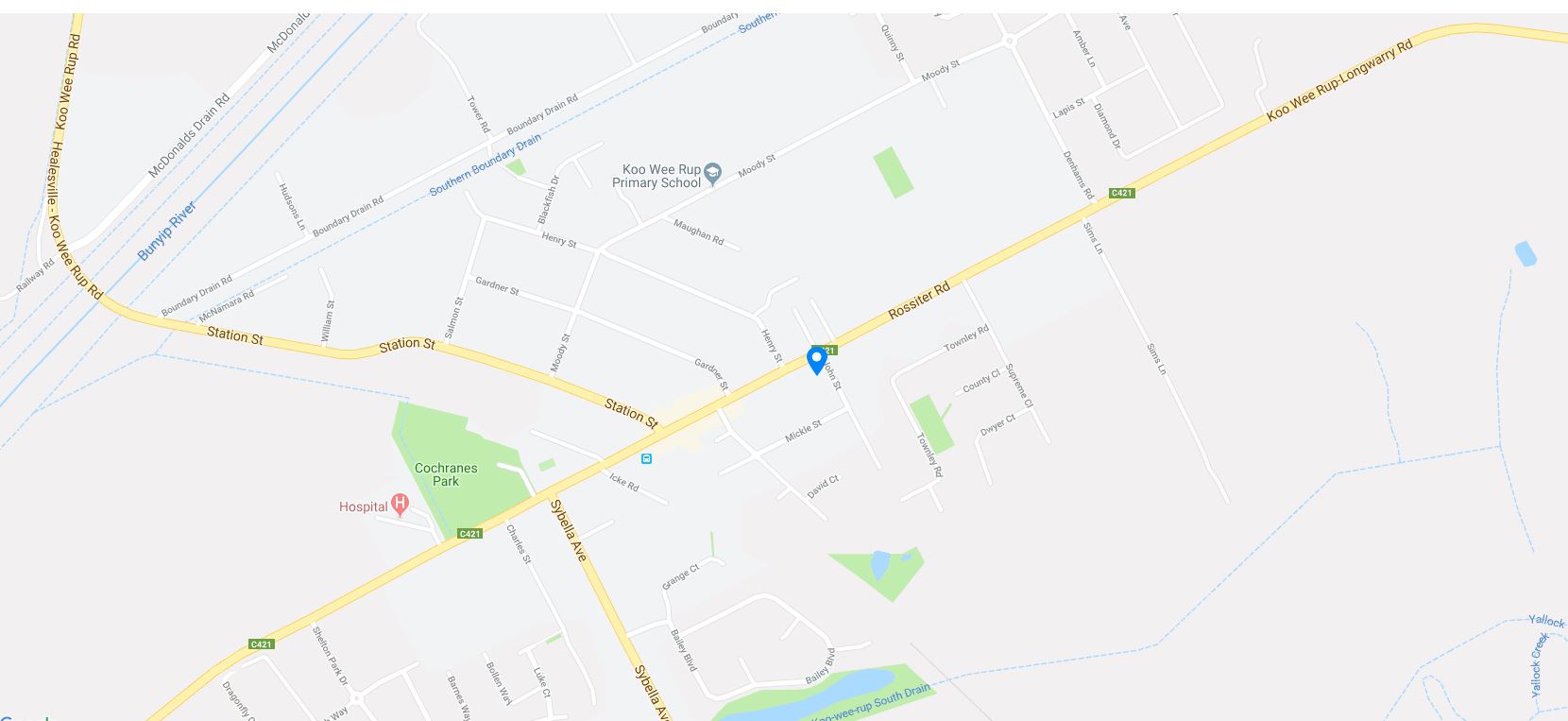 Call the clinic now to make an appointment
Suite 4, Ground Floor, Hollander House, 352 Rossiter Road, Koo Wee Rup, Vic 3981
reception@icarusskincancerclinic.com.au